Order Corporate Gift Cards
The IrelandHotels.com Gift Card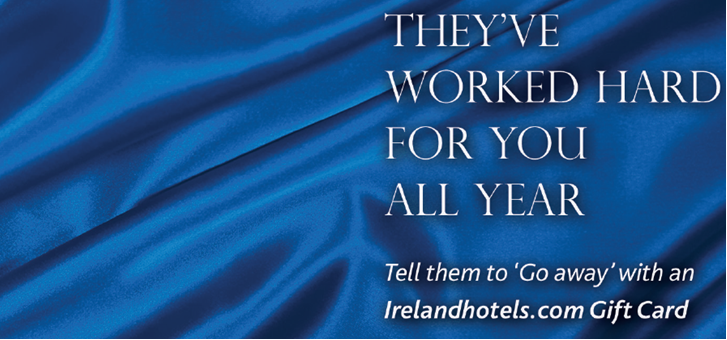 Our Hotel Gift Card is valid for over 600 Hotels & Guesthouses across Ireland, all listed on our website. Easy to buy, easy to send, and easy to book!
Order Corporate Gift Cards Here
To order our Corporate Gift Cards, please complete the form below and a member of our team will be in touch to take your order.
For instant purchase of our Gift Card, which may be suitable for smaller quantities, please click HERE.