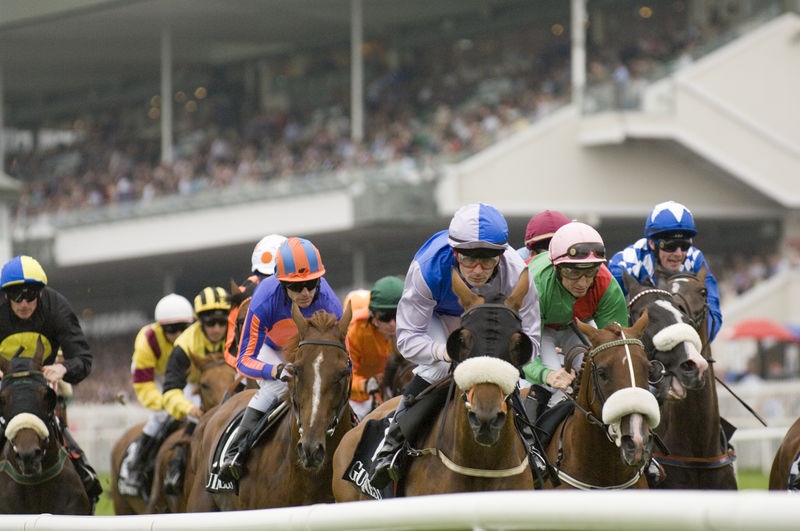 Fun, Colour, Fashion & Banter – just some of what to expect at the Galway Race Festival this year! This week long event is regarded as the most popular race event in the country with thousands of people coming to Galway to be part of this fantastic experience.
From the famous Ladies Day to the Fair Lady's Competition, Family Days & Mad Hatters Day as well as races every day, there is so much happening at this event to entertain people of all ages.
We've reviewed our Galway hotels selection and have come up with a few suggestions for you. From accommodation in the heart of the city within walking distance to the Galway Races, to some rural experiences where you can absorb the breath taking scenery of Connemara and Galway County.
Hotels in Galway City

The Four Star centrally located Maldron Hotel is within walking distance of Galway city centre and just a 10 minute drive from Ballybrit racecourse where all of the action of the Galway Race Festival will be taking place. With the city centre just a short walk away, this hotel is perfect for those who want to pick up some last minute fashion accessories for Ladies Day or if you want to check out some of the city centres traditional bars and restaurants and really soak up the atmosphere of race week.
With stunning views overlooking Galway Bay and the Clare mountains, this Four Star hotel is perfect base for your trip to the Galway Races. Located just under 30 minutes away from the racecourse, the hotel offers luxury accommodation and excellent service as well award winning cuisine. There's lots to do locally as well with a selection of bars, restaurants and amusements on your doorstep in Salthill. Take a relaxing evening stroll along the Salthill Promenade and breathe in some fresh sea air or even head off in the car and explore the rugged landscape of Connemara. Perfect ways to unwind after a busy day at the races.
Travelodge Galway is in an excellent location, just one mile away from some of the city's key locations such as Eyre Square and Galway Shopping centre plus it's just 5 kilometres away from Ballybrit racecourse where the Galway races take place each year. It's another great place to stay during race week as you'll get great value for money, comfortable rooms as well as a great selection of facilities. Park up the car and grab a taxi or hop on the shuttle bus to the racecourse without having to worry about parking or traffic. It's also super convenient to pop into the city centre for a night on the town or a trip to the huge array of stores for some retail therapy!
Hotels in Galway County

Oranmore Lodge hotel is located just under 7 kilometres from the Galway Racecourse, making it another great option to set up base for the Galway Race Festival. The hotel offers guests luxury accommodation as well an extensive range of leisure facilities including Jacuzzi, sauna and luxurious heated pool plus a state of the art gym, ideal for unwinding or blowing off steam. You'll be treated to delicious Irish Cuisine in the gothic inspired dining room but if you prefer something a bit more low key there's a casual bistro on site too. You can also park up the car and enjoy a drink or two at the races.

This 4 star hotel, situated in Ballinasloe and just off the M6 motorway is ideal for those travelling to the Galway race festival from Dublin or other parts of Leinster. It's also just under 40 minute drive away from the Racecourse, making it a good choice. The hotel is easily accessible and boasts the stunning Heather & Earth Spa which offers a range of relaxing, rejuvenating treatments from facials to massage. Ballinasloe is also the largest town in County Galway and is packed with traditional bars, and activities like golf, fishing and clay pigeon shooting close by. The hotel prides itself on being family friendly and provides a kids club too which is ideal if the whole family are heading to the races. Leisure and dining facilities here are top notch too, with the Village Kitchen, Canal Bar & Bistro and the Marina Restaurant catering for all tastes and preferences.

Located in the scenic village of Clonbur just outside of Galway city is Fairhill House Hotel. This small family run hotel is an ideal place to stay during the Galway races. It's close enough for easy access to the city yet far enough away to enjoy the peace and tranquillity of the Galway countryside. You'll be greeted with the warmest of welcomes at Fairhill House Hotel and are sure to enjoy the laid back, friendly atmosphere after a busy day at the races. Customers have claimed that the hotel serve some of the finest Steak and Seafood Chowder in Connemara so they're certainly worth trying out, what better way to spend your winnings than on a steak dinner?!

Located in the stunning Connemara region, Clifden Station House is a perfect base for the Galway races. The hotel is just over an hour outside of Galway's busy city centre and offers guests the finest local produce as well as a warm friendly atmosphere and quintessential Irish hospitality. You can avoid all of the chaos of the city centre and embrace the quiet and relaxing Connemara countryside. Take a leisurely stroll around the quiet town of Clifden or treat yourself to a relaxing spa treatment. You'll be sure to hit the races feeling, relaxed, fresh and ready for a flutter!
All of these suggested hotels are currently available to book now on Irelandhotels.com! Most importantly, don't forget to enter 'Summer20' on your booking to receive a €20 discount!!!