Reasons to Visit Cork
Posted on: Sun, 03 June, 2018
Reasons to Visit Cork - the city of Cork is just inland from Ireland's southwest coast and is a university city with its centre on an island in the River Lee - connected to the sea by the huge Cork Harbour. The hilltop steeple of 18th-century Shandon Church (officially St. Anne's Church) is a symbol of the city and there are reams of things to do and see in Cork. To make it easy for you; we've picked out 5 reasons you should indulge in a visit to this superb County!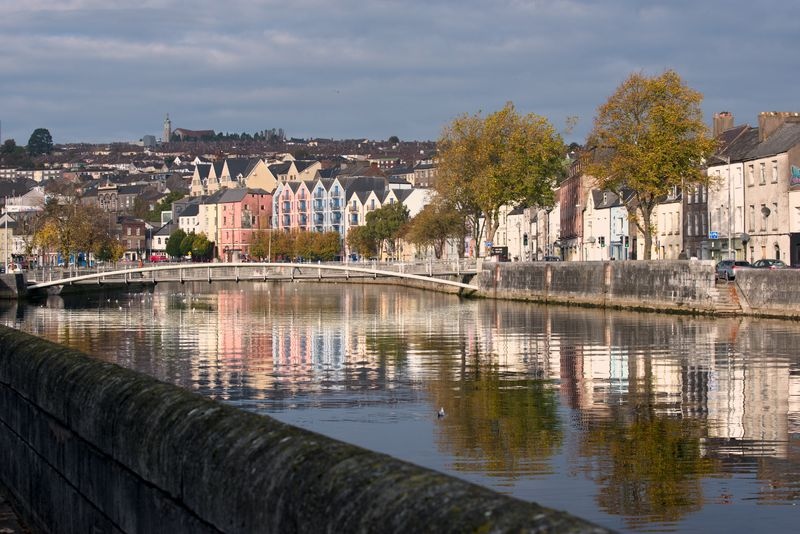 English Market
Corks famous English Market is an absolute must see. Having shot to fame in 2011 when the Queen of England paid a visit on her trip to Ireland, the market has been open since 1788 and is the oldest of its kind in Europe. It's filled with so many produce stalls like butchers, fishmongers, bakers, green grocers amongst many others, all selling the finest of locally produced foods. A trip to Cork would be incomplete without a stop off at this market!
Food & Drink & Restaurants
According to The Daily Edge, Cork is the foodie capital of Ireland at the moment and is packed with amazing places to eat from quality cheap and cheerful to gourmet fine dining. The City is packed with bars, restaurant and cafés – so many to choose from and all competing with their own unique menus.
Idaho Café in the city centre is a proud, local café serving only food sourced within a 90 KM radius so you're guaranteed total freshness with whatever you choose from the menu!
Market Lane is a popular & contemporary, family friendly restaurant in the city centre, serving lots of local artisan products from the English Market.
Elbow Lane is a brewery and smokehouse which combines and in-house Nano brewery with exciting trendy foods.
Just over 20km outside of the centre at you're at the absolutely breath-taking town of Kinsale.
Enjoy Michelin Bib awarded dining experiences in famous restaurant Bastion, Fishy Fishy and the Steakhouse to name but a few. You'll be absolutely spoilt for choice with high quality dining combined with a spectacular experience in Kinsale.
Simply Stunning Attractions
Cork has some of the most stunning scenery that Ireland has to offer with a breath-taking coastline and plenty of destinations along the coast worth a stop.
Blarney is an enormously popular destination with constant tourists seeking to experience the famous Blarney Stone. Legend has it that kissing the Blarney Stone will give you the gif of the gab! Youghal and Kinsale are some of the prettiest and most colourful you'll find. Kinsale is also the starting or finishing point of the Wild Atlantic Way so if you're taking a Wild Atlantic road trip along the coastline, it is a one of the destinations alone the coast which is sincerely worth a stop.
The Inchydoney beach which is regularly top of the polls as Ireland's favourite beach is approximately only 1 hour outside Cork city. If the sun is shining, you'll struggle to find somewhere more beautiful that this!
Fota Wildlife Park spreads over 100 acres and is home to nearly 30 mammals and 50 different types of birds. It's a great way to spend a day with the family & kids where some of the animals roam freely with the visitors such as the ring-tailed lemurs and wallabies!
History
Cork and the town of Cobh in particular, was the last place that the infamous Titanic stopped before it sank on its maiden voyage. 'Titanic Experience' in Cobh is a must for anyone interested in learning about the famous ship. The experience itself is unique, on arrival you will check in at what was formerly the original ticket office and be taken through the whole experience.