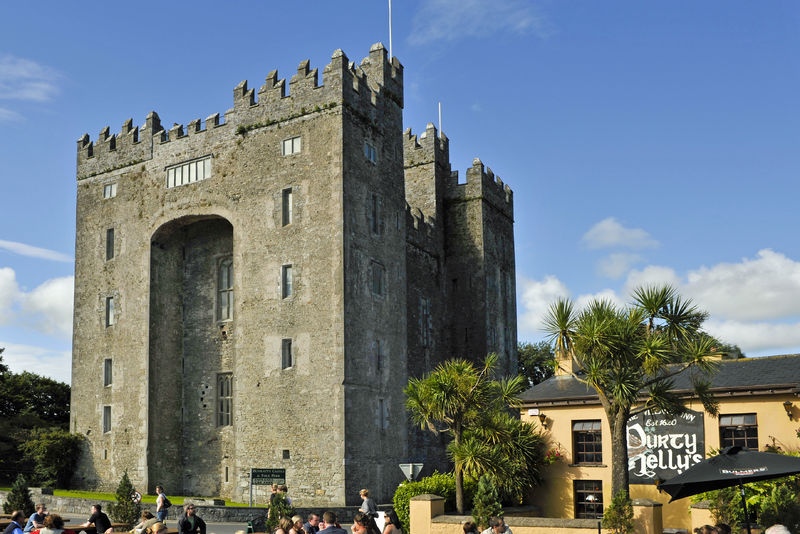 With school out for the summer, now is a great time to organise some quality time with the family. And why not spend it on a staycation at one of the following hotels where there is something for everyone?
Delphi Adventure Resort
The Delphi Adventure Resort in Connemara offers a variety of fun activities. On land you can go mountain biking, rock-climbing, or go for a hike around the Delphi Valley which is overlooked by the highest mountain in Connacht – Mweelrea. Or if you don't mind getting wet then kayaking, canoeing, and surfing are options too. For those that want to leave their comfort zone there is the Bog Challenge obstacle course, or if you'd rather sink deeper into it the resort's spa will pamper you. With flexibility to suit your preferences, you can choose between luxurious beds or a rustic cottage, a round of archery or a facial treatment, a dining experience or mum's own cooking.
Located in Donegal Town, the Mill Park is a 4 star hotel boasting a 13 metre heated pool. Trained staff teach swimming lessons at all levels, and even oversee kids' pool parties if you have a reason to celebrate. Go for a walk around town, or try your luck at fishing for salmon and trout at Lough Eske only a 10-minute drive away. But if you'd like to experience a wider range of foods that Donegal has to offer, then be sure to plan your trip around the Taste of Donegal festival between the 26th and 28th of August. Regardless of when you book this staycation, you will be met by friendly and professional staff who will happily show you around the hotel's facilities including its steam room, jacuzzi, and gym.
With a dedicated play area including slides, ball pits, and a maze, The Inn at Dromoland is a child's dream – and a parent's too since there are babysitters available on request. While the kids are busy tiring themselves out in The Play Inn, you can take the down-time to hit the spa, play a round of golf, or go exploring local attractions. The open air museum and heritage site Craggaunowen, Bunratty Castle, and the famous limestones of The Burren are all within driving distance. Once everybody's finished for the day, an evening of food and drink at Shannigan's gastro pub awaits those foodies of the family. For those looking for entertainment, there is a selection of arcade games or kids' shows at night.
The Maol Reidh Hotel is situated in Connemara along the Wild Atlantic way. Wake up to views of the ocean and after a hearty breakfast, why not take a walk down to the beach? Mary and her devoted staff can organise outings to cater to your needs. The Maol Reidh's partnership with the local equestrian centre means you'll get the best deals if you want to explore the area from horseback, or you can arrange to go scuba diving in Ireland only all year round dive centre. For those with an interest in history, don't miss Kylemore Abbey which housed Belgian nuns during World War 2, or for nature lovers a tour of Omey island is a must as there's a chance to get up close and personal with a colony of grey seals.
Drogheda's only 4 star hotel, The D, is a hotel that begs you to relax and enjoy your stay while experts take the wheel on organising your getaway. All you have to do is tell them what you enjoy and they can make arrangements based on that. Whether you want to step back in time and visit Newgrange, or make a splash at Funtasia Water Park, you can rest assured that all you need to do is turn up and the staff will take care of you. There's paintball, go-karting, spa treatments and Scotch Hall shopping centre, with Tayto Park on the doorstep where a family day out is sure to please. Equipped with a games room, 2 restaurants, and a view of the River Boyne, The D Hotel is guaranteed to find a sweet spot for every member of the family.