But we are here to help, well at least with the list of good points on offer. We are going to take a look at things to do, places to see in the counties and of course hotels to stay in, in counties Donegal, Sligo, Leitrim, Roscommon, Longford, Cavan, Monaghan and Louth. This May marks our Great May Getaway promotion with hotels across the North West, West, Midlands and East of the country offer unique package deals as we enter the summer months. These are limited deals and won't be available for long on Irelandhotels.com. So please enjoy part 1 of our May Getaway Guide featuring the beautiful and vast county of Donegal.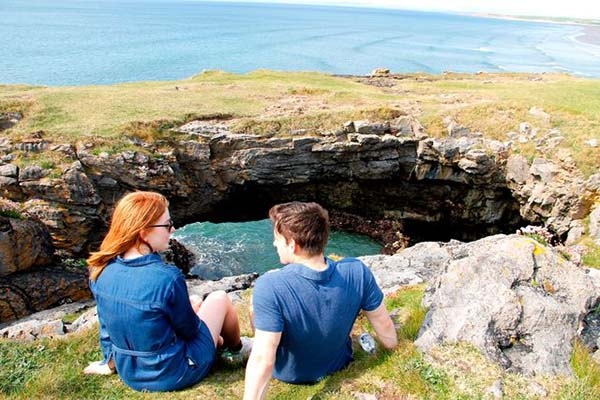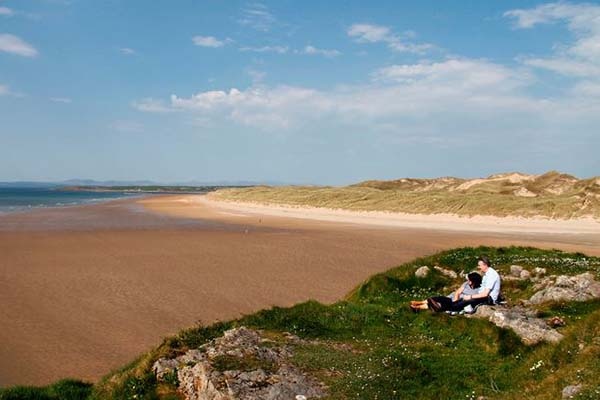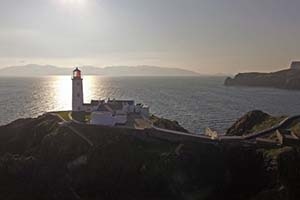 (Images 1&2: Alison Crummy)
Donegal
Things to do/see:
Donegal is arguably the most diverse county in Ireland when it comes to things to do or places to see. It boasts the longest coastline in Ireland which offers some great surfing opportunities, Bundoran being the most well-renowned but the likes of Rossnowlagh, Mullaghmore, Dooey Beach also offer 2 – 4ft waves, while you can go even further North to Inishowen and visit Tullagh Bay to catch some waves. Coasteering is another of Donegal's water activities that is growing in popularity…..get on your wet suit, helmet and life jacket and take a plunge into the Atlantic Ocean, exploring the Donegal coastline with a "fish-eyes view". Bundoran and Mullaghmore both have activities centres offering this.
For golfing fans, Donegal boasts a strong selection of high end courses with Ballyliffin G.C, Rosapenna, Dunfanaghy G.C and Donegal G.C top of many people's lists for the county.
Donegal's offering goes well beyond sports and activities. The Slieve League Cliffs (appx 90min drive from Letterkenny and Ballybofey) doesn't draw the crowds of the Cliff of Moher but that may be one of its greatest appeals. There is a true ruggedness feel here which is apparent during the ocean drive out from the likes of Ballybofey or Donegal Town. It is perfect venture for hiking fans or those of you looking for that perfect Instagram moment.
Glenveagh National Park near Letterkenny is the perfect place to spend a day in Donegal. From the moment you begin the journey from the visitor centre car park down the narrow road / path leading to the Castle you'll know you've made a good choice. You can take a tour of the castle and learn of its history, stroll around its pristine garden or lace up your shoes and start exploring. The park offers short strolls or walks of up to 2 hours.
Fanad Lighthouse (Shannagh) and Malin Head Signalling Station (Inishowen) will offer spectacular photo opportunities or either the calm Atlantic Ocean of the sea smashing against the harsh rocks. Inishowen is also home to Doagh Famine Village and Glenveagh Waterfall for those looking to keep their exploring in close proximity.
Where to stay:
From family owned boutique hotels to idealistic hideaway spa hotels Donegal has a great offering. During our Great May Getaway a host of hotels in Donegal are offering great deals which including local attraction admission, spa credit or feasts to fill any explorers belly.
Inishowen Gateway Hotel sits to the west of the Inishowen Pennisula and manages to over-look Buncrana Golf Course, Lough Swilly and Buncrana Beach. During May this spa hotel is offering its limited You & Me By The Sea deal which includes B&B with dinner & wine and spa credit with a seaview room from just €89.
If you wish to stick around Inishowen and are looking for that homely welcome with a luxury feel, Ballyliffin TownHouse Hotel maybe for you. With views of Pollan Beach, Tullagh Bay and Malin Head this is one of the country's most northerly hotels and right now they are offering a 2 night B&B with complimentary Tea/Coffee & Cake on arrival plus Admission to nearby Doagh Famine Village.
If surfing in Bundoran is calling you then the 4* Great Northern Hotel is waiting for your answer. This large family run hotel sits next to one of the countries most loved surf spots and also boasts its own golf club, a hotel swimming pool, gym and a hair & beauty salon. This May the hotel is offering a 2 night B&B incl a 4 course meal on one evening from €104pps.
Moving further north towards Ballybofey the choice of hotel deals continues to grow. Sister hotels Jackson's Hotel and Villa Rose & V Spa are both located in the town and are offering a low price getaway of just €40pps per night (Villa Rose incls Spa credit as part of this deal). With Jackson's leisure facilities open to guests at Villa Rose, you can take the opportunity to experience both sisters.
Beyond Ballybofey is the popular town of Letterkenny. Hotel choices here are strong but this May we pay particular attention to Station House Hotel and Silver Tassie Hotel (just north of the town). The Station House Hotel are offer a 2 night stay from just €99 each night. This deal incls a 4 course & a bottle of wine (nice!!). Silver Tassie prides itself on its rural setting on the edge of the lively Letterkenny. This spa hotel is offering a great 2 night getaway, with a 4 course meal and passes to Fanad Lighthouse.
Our final Donegal Hotel featured in our great May Getaway is Rathmullan House Hotel. A hotel that oozes elegance from the moment you come through the gates. It's perfectly situated along Lough Swilly if you wish to explore the waters or nearby beaches, within driving distance of a number of golf courses and hosts an award winning restaurant. This north Donegal hotel is offering a 3 night stay with admission to Fanad Lighthouse.
View all Great May Getaway Deals
(Please note, when search dates multiple night stays will only appear when you search for 2 or more night stay.)