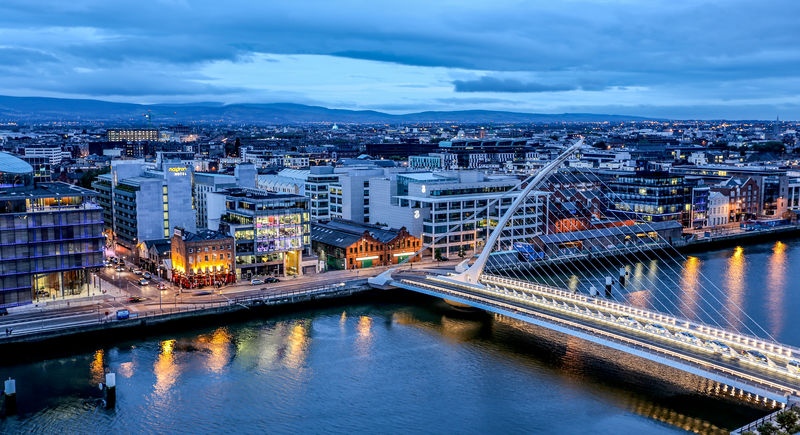 The Dublin City Marathon is just around the corner and it won't be long until the panic of securing a hotel room sets in. But fear not! We've put together a list of some ideal hotels for the Dublin City Marathon and they're all in convenient locations for the big race, so make sure you snap them up quickly!
This four star Dublin hotel is located in Tallaght and is just a stones throw away from the red Luas line which will bring you right into the city centre. So if you want to avoid the hassle of parking, traffic and diversions and focus on the big race, this hotel is a great choice.
Located nine miles outside the city, this Dublin hotel will make a great base spot for marathon goers. The city is easily accessible by Luas Red Line so it's really convenient for those attending the race. There's also secure underground parking for hotels guests so it's never been easier to leave the car behind and hop on the Luas.
Green Isle Conference & Leisure Hotel
The Green Isle Conference and Leisure hotel is conveniently located just off the M50 and the N7 so it will make an ideal place for marathon runners to set up base. There's also free car parking for guests which makes it easy to leave the car behind and take public transport into the city centre. There are also great leisure facilities including a massage pool and steam room. Perfect for unwinding post marathon!
Stillorgan is a great area to stay for those participating in the marathon from outside Dublin. The four star Talbot hotel is located just off the M50 and N11 so it's easily accessible for those travelling to the capital for the race. The city centre is just a bus or Luas (Green Line) ride away.
If you're attending the marathon and would like a central place to stay then the Ashling hotel is a great choice. It's less than a 5 minute walk from Heuston, Dublin's main train station, which serves routes all over the country. It's also only a short trip on the Luas red line from the centre of Dublin city.
Make sure you book your hotel now to get one that best suits your needs. For a full list of our Dublin hotels available for the Dublin city marathon, checkout Irelandhotels.com