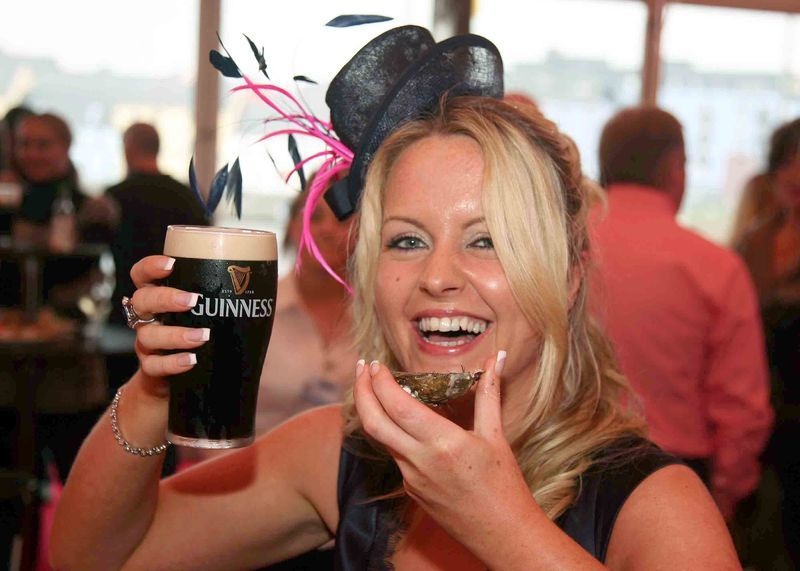 Launched in September 1954, the Galway Oyster and Seafood Festival is one of the oldest oyster festivals in the world and is one of Europe's best food extravaganzas. This year, the foodie festival takes place from September 24 to 27th at Galway's historical Spanish Arch. The festival has gone from strength to strength year in year out and people flock to Galway in their droves to taste the delicious oysters and to wash them down with a pint of Guinness. As you can imagine, hotels fill up very quickly so here at Irelandhotels.com we've put together some of the top hotels in Galway for the festival weekend.
Flannery's is just one mile outside the centre of vibrant Galway city. Buses run into the city roughly every five minutes so it's perfect for festival goers. If you fancy something other than oysters there's fabulous, locally sourced food served in the Galwegian restaurant and Frankies Bistro Bar.
Situated just over a mile outside the city centre, this hotel is another great option for those attending the oyster festival. Free parking is available for hotel guests so why not park up the car, stroll into the city centre and enjoy the oysters and wash them down with a pint of Guinness.
If you would prefer to stay a bit further out the city centre, then Currarevagh House in the village Oughterard is an excellent choice. Situated in the scenic Connemara, this hotel is roughly forty minute drive outside the city so you're almost guaranteed a peaceful break away from the hustle and bustle of the city but you've only got a forty minute drive to get into the heart of the action.
The Ard Ri House hotel is another great option for those who would like to attend the oyster festival but stay outside of the city. Located on the famous N17 just outside the town of Tuam it's super convenient for getting in and out of the city. You're guaranteed a warm welcome and great treatment at the Ard Ri House Hotel.
The four star Clayton Hotel is our final choice of Galway hotels for the oyster festival. It's just a short bus ride into the centre of the city where the festival takes place. The finest of Galway cuisine is served in the hotels Tribes restaurant. There are also excellent Leisure facilities to relax and unwind in if you feel like taking a break from the oysters!
To see a full selection of Galway Hotels available over the festival weekend, visit Irelandhotels.com and select the dates 24-27th of September.