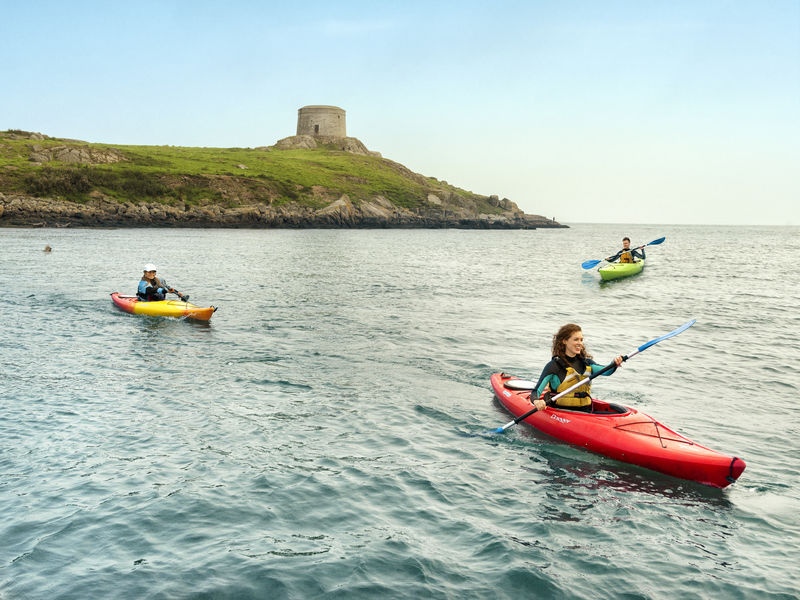 Great Activity Break Destinations
Christmas has been and gone and with the New Year come all of the New Year's resolutions, especially health and fitness kicks! Escaping for a lovely hotel break would normally mean luxury and indulgence but in this case, we have picked out some great hotels that are all close to outdoor activities and walking/cycling tracks so there's no excuse to jeopardise your health and fitness kick!
Not only is Westport situated along the Wild Atlantic Way route, it's also a haven for adventure and activity. The great western greenway was developed along the old railway line between Westport and Achill Island and is now one of the most popular walking and cycle tracks in the west of Ireland. Stretching 42km you'll be sure to burn off those Christmas calories along the way. The Wyatt Hotel in the centre of Westport town is a great place to set up base if you're feeling like challenging the greenway and their special greenway offer which includes a half day bike hire is not to be missed.
Lahinch is famous for its surfing so what better way to spend a refreshing January break than hitting the waves in Lahinch. Whether you're a seasoned professional or are just feeling adventurous and fancy giving it a go, Lahinch is the perfect place to go. Not only will it be great fun, it's also a great way to exercise, plus it's a perfect way to keep your health kick on track this January. If surfing isn't your thing then you won't be stuck as Lahinch has a great golf links too. The Atlantic Hotel in Lahinch is the ideal place to stay on your surfing break in Lahinch.
Clifden Station House Hotel Connemara, Galway
Connemara's wild and rugged landscape is beautiful and it's the place for an adventure filled activity break. The traditional Clifden Station House Hotel is the perfect play to stay and is close to Connemara's key attractions such as Kylemore Abbey, the National Park and Victorian Walled Garden. The Connemara national park is just an 18 minute drive away from the hotel and the park itself contains 3 different walking/trekking routes, varying from novice to well-seasoned walker so it's got something for all fitness levels. You'll also find professional Park Rangers on hand for advice and assistance.
Woodhill House, Ardara, Donegal
The beautiful county of Donegal is perfect place to get the hiking boots on and get active this January. It's part of the Wild Atlantic Way and there are also loads of walking & cycling routes to choose from, all varying in difficulty and length as well as surfing and other water sport options too!. A break away in Donegal is going to leave you feeling refreshed and super healthy. The Gleann Cholm Cille loop walks are a great option with the Tower loop and Drum loop providing great challenges to walkers. The lovely Wood Hill House in Ardara is just over a 30 minute drive away. You've also got the seaside town of Bundoran within driving distance, regarded by many as the surfing capital of Ireland. Why not give it a go? You'll be sure to leave feeling fresh and rejuvenated.
Dublin's Ardagh House is the perfect place to stay if you're planning a break in the capital this January. You'll be spoiled for choice in Dublin if you fancy taking on a walking or cycling challenge to burn away the extra Christmas pounds. The Clondalkin Sli, Howth Cliff Path Loop and even the Wicklow Way are all within driving distance and waiting to be explored and will definitely help you burn off some calories. Alternatively, you could get great exercise walking around the many shops of Grafton Street and O'Connell Street and you may even bag a bargain at the January sales!
So treating yourself to a well-deserved January getaway doesn't have to mean that the health and fitness resolutions are abandoned! With all of these great activities you'll be sure to keep on track!