Explore Dublin & Ireland East
Posted on: Sun, 03 June, 2018
Explore Dublin and Ireland EastMake the most of all the East has to offer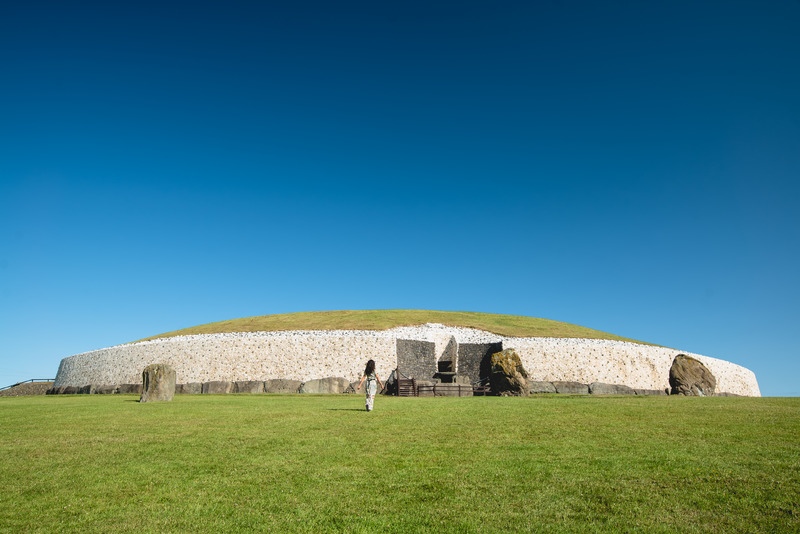 Explore Dublin and Ireland East
Make the most of all the East has to offer
On Ireland's east coast at the mouth of the River Liffey lies Dublin, the Republic's capital. From the cobbled streets of Temple Bar, to the beautiful grassland and tree-lined avenues of Phoenix Park, Dublin is a treasure for cultural, architectural and nightlife offerings – it's no surprise that 5.7 million overseas tourists chose to explore the city in 2016.
Dublin ticks all the boxes for a family holiday – those with an interest in history, art or literature can visit many of the city's finest museums and landmarks, such as the National Museum of Ireland or the Book of Kells at Trinity College. For foodies and those who love to socialise, the city is bustling with many cafés, restaurants, pubs and hip clubs to choose from – and don't forget to try a pint of Guinness at the Guinness Storehouse!
Both children and adults can enjoy exploring Irish folklore and mythology in the National Leprechaun Museum or seeing over 400 animals at Dublin Zoo, Ireland's most popular visitor attraction. The more adventurous needn't miss out either – Dublin is surrounded by coastal towns and mountains, if breathtaking walks or serious climbing appeals to you!
However, Dublin is only one of the glories of Ireland's Ancient East. Counties Cavan, Kildare, Laois, Longford, Louth, Meath, Monaghan, Offaly, Westmeath and Wicklow have just as much to offer. Co Wicklow and Co Meath are cultural hotspots. Glendalough in Wicklow boasts beautiful walkways, lakes and parks, while Meath is home to Newgrange, the famous prehistoric monument which is older than the Egyptian pyramids.
If places with plenty of water sports and fishing areas are your idea of top travel destinations, then Louth, Monaghan and Cavan may be suited to you. Cavan, 'The Lakeland County', contains 365 lakes and is the perfect place to rejuvenate, while megalithic site Cavan Burren Park offers stunning views of the Cuilcagh Mountain.
Scenic drives and walking trails can also be found in the Slieve Bloom Mountains in Co Offaly. Historic landmarks are hidden within Counties Offaly, Laois and Longford. Did you know the largest telescope in the world, which made the first accurate mappings of the moon, is showcased in Offaly's Birr Castle? Visit Donaghmore Famine Workhouse Museum in Laois to hear the stories of the families who lived and died within the infamous workhouse walls during and after the Great Famine; or stop by the Ballinamuck Visitor Centre in Longford, formerly the historic Royal Irish Constabulary barracks.
Popular family attractions in the East for both adults and children to enjoy include Tayto Park in Ashbourne, Meath; Glendeer Pet Farm in Athlone, Westmeath and the Irish National Stud and Gardens in Kildare. Around the East of Ireland, there are many ancient monuments to marvel at, spectacular gardens to explore and golf courses at which to improve, or show off, your golfing skills – you'll find there is something fantastic for everyone in the family to enjoy.